Female Gladiators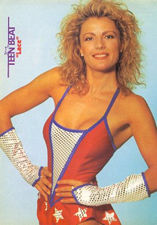 Lace (1989-1992)
Lace was the sex appeal for men on American Gladiators. Don't let her fool you though, she was still good at the games. She left in 1992 and a new lace appeared for a few episodes.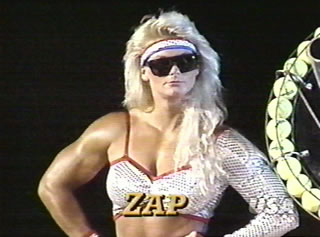 Zap (1989-1990, 1991-1995)
A real hard-hitter, Zap was the strongest out of the season one first-half females, and probably the best female american gladiator of all time. She left in 90 to give birth to her baby, but returned in 91, and she remainded until 95, where she was a competitor vs. another female gladiator, Dallas, on the last show for both of them. After American Gladiators she posed for an issue of playboy.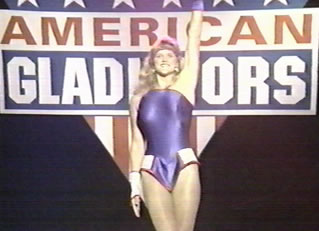 Sunny (1989)
Sunny was a soft-spoken yet hard-hitting gladiator. She always had a smile on and never talked trash. She was a good role-model and an all-american girl. Like Malibu, she was injured in the first half of season one and never returned to the American Gladiators tv show.